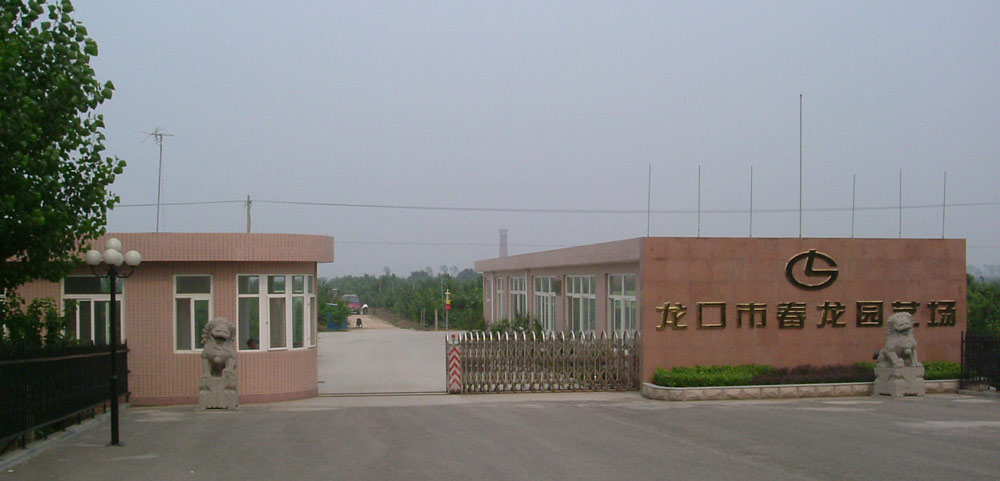 Chunlong Horticultural Farm belongs to Shandong Chunlong Group Co., Ltd., is located in the Eastern District of Longkou economic development zone. It nears Weifang in the west, Yantai in the east,Qingdao in the south, and only one river distance to Dalian in the North. 49 kilometers away from Yantai Penglai International Airport, 200 kilometers away from Qingdao airport, 10 kilometers away from Longkou port, SuGang highway, Longyan railway traverses Chunlong horticultural farm, the transit is very convenient.


Chunlong horticultural farm ,total investment of more than RMB Seven million , covers an area of 600 acres. The production and living facilities in the park are complete. The farm has fertile soil and moderate acidity, all fruit trees are excellent variety, of which 200 acres of high quality apple , 100 acres of large cherry, 40 acres of new varieties of peach.


has standardized management , cooperate with Shandong Academy of Agricultural Sciences, fruit tree research institute , Yantai fruit tree institute, Longkou fruit tree institute etc, the introduction of new varieties, application of new technology, fertilizing, watering, medication and other aspects, all in accordance with the A grade green food technical operating rules, formula fertilization, fruit bagging, high residual pesticides forbidden, using frequency trembler grid lamp, to ensure the green fruit quality and safety.
Welcome to Chunlong horticultural farm.
Contact:Mis Zhong
Address: Southeast of Economic development zone ,Longkou city,Shangdong Province.
Tel:+86-535-8913114
Fax:+86-535-8913110
E-mail:clyy001@chunlong.com.cn